The $
DSTER

Airdrop is HERE!

Claim your $DSTER token rewards by simply connecting your wallet and see what package you are eligible for based on buying, selling and trading volumes from the past 6 months on Opensea, Rarible, looksrare and X2Y2
About the Airdrop
To reward early adopters of the Dreamster NFT Marketplace and NFT enthusiasts in general, Dreamster is pleased to announce its multi-reward airdrop for users who meet various requirements within its two phases.
Rules: Very simple, Connect your Wallet!
Phase One Airdrop:
Phase One rewards individuals who meet a volume threshold on other NFT Marketplaces, including both Buys and Sells, with rewards claimable at the end of the final phase.
The NFT Marketplaces eligible for users to prove their volume threshold are listed below:
Opensea
Rarible
X2Y2
Looksrare
The claimed reward will be an off-chain prize box (aka a Note) with undisclosed $DSTER tokens. Three unique Notes (Common, Rare, and Ultra Rare) will hold an escalating amount of $DSTER tokens based on the type. Individuals may qualify for multiple Notes based on their overall volume on the other marketplaces and earn a bonus box upon sharing their rewards on social media outlets.
Users can share the platform with an invite link on social media to receive an extra Note
The volume thresholds must be met within six months before the start of Phase One, and users have eight weeks after the launch date to claim their rewards.
Register and Connect your
Wallet
Connect your Metamask and create your profile!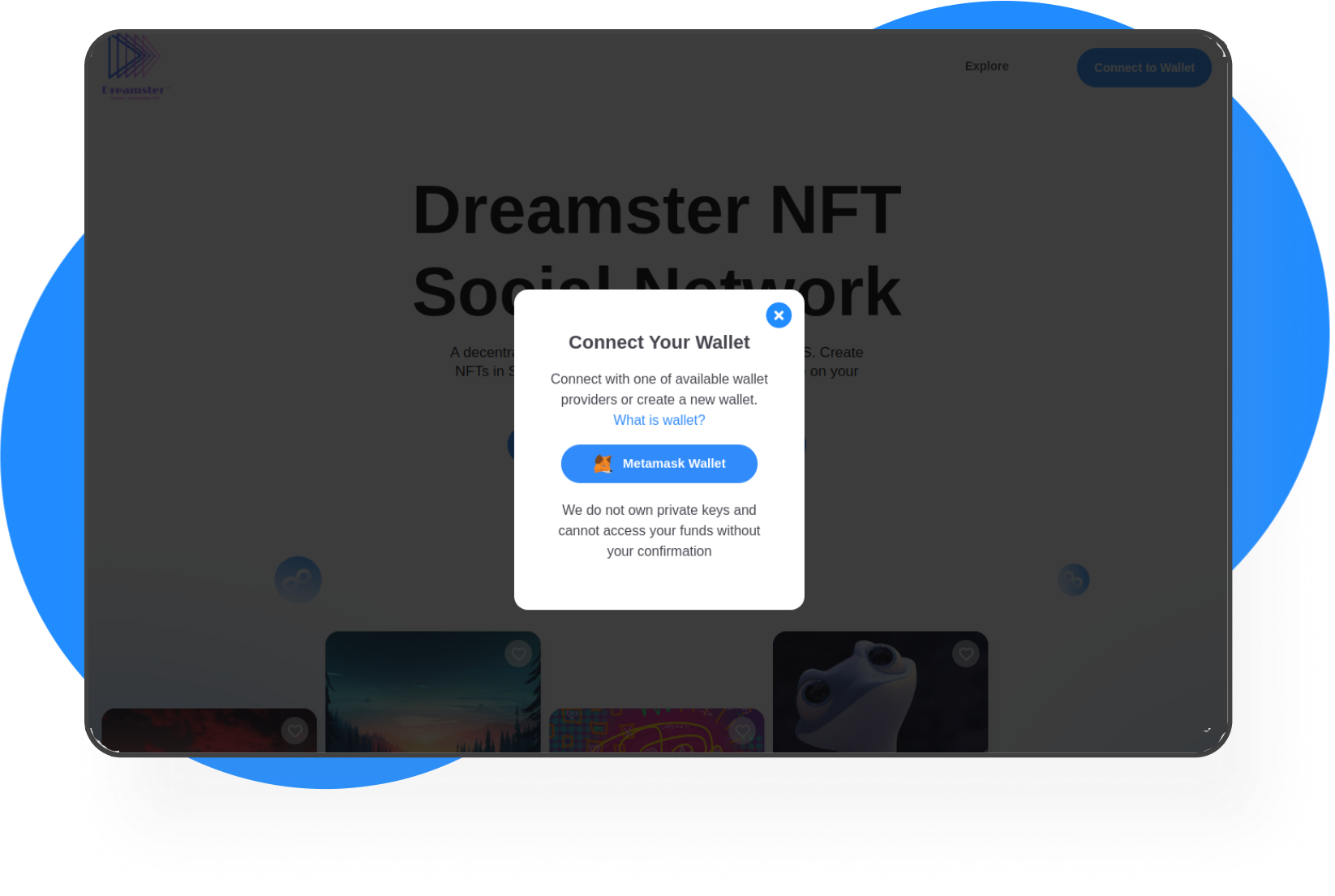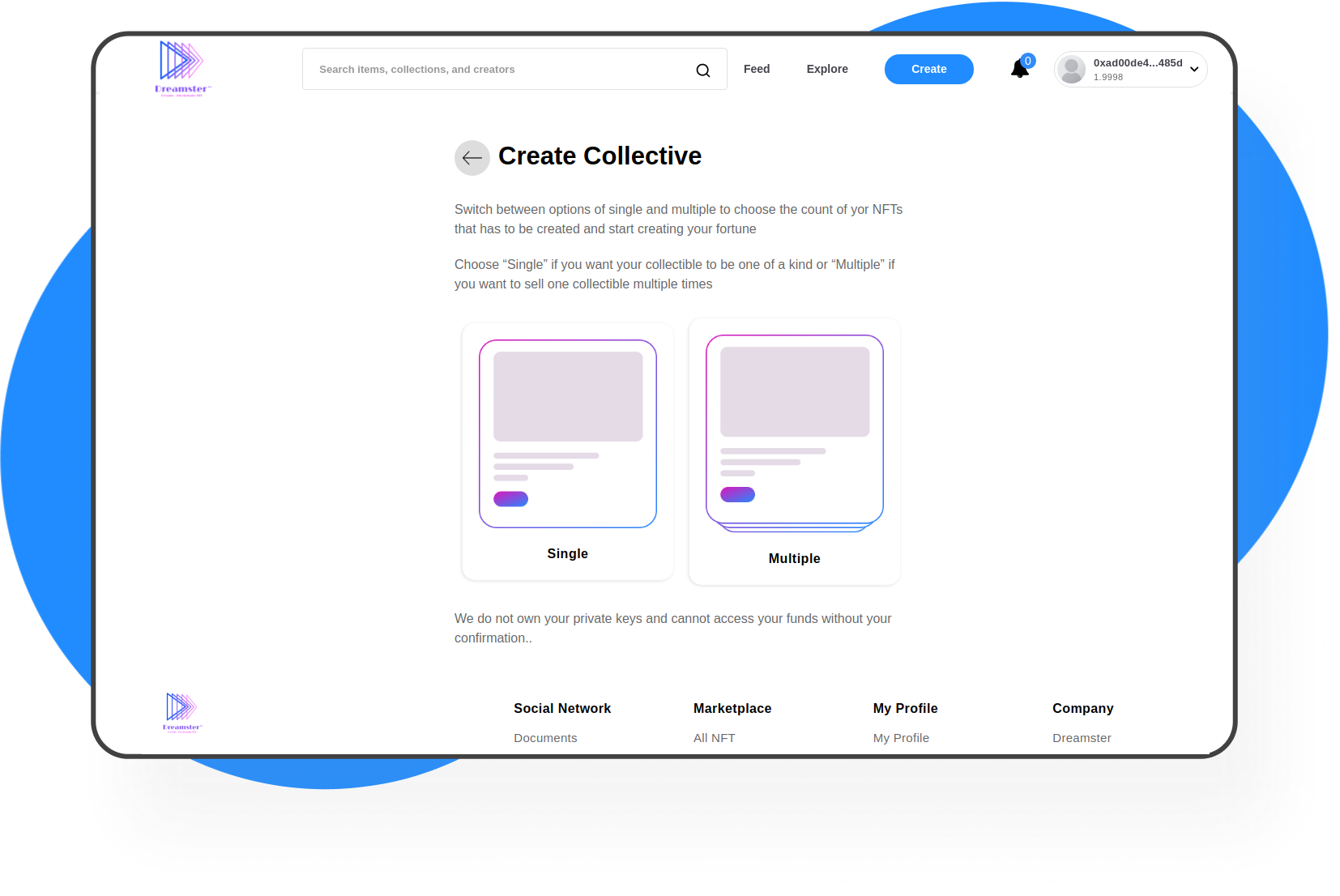 Create your NFT
collection
Create Image, Audio, Video and Document NFT in seconds!
You are ready to
Sell!
Earn some money with your best moments!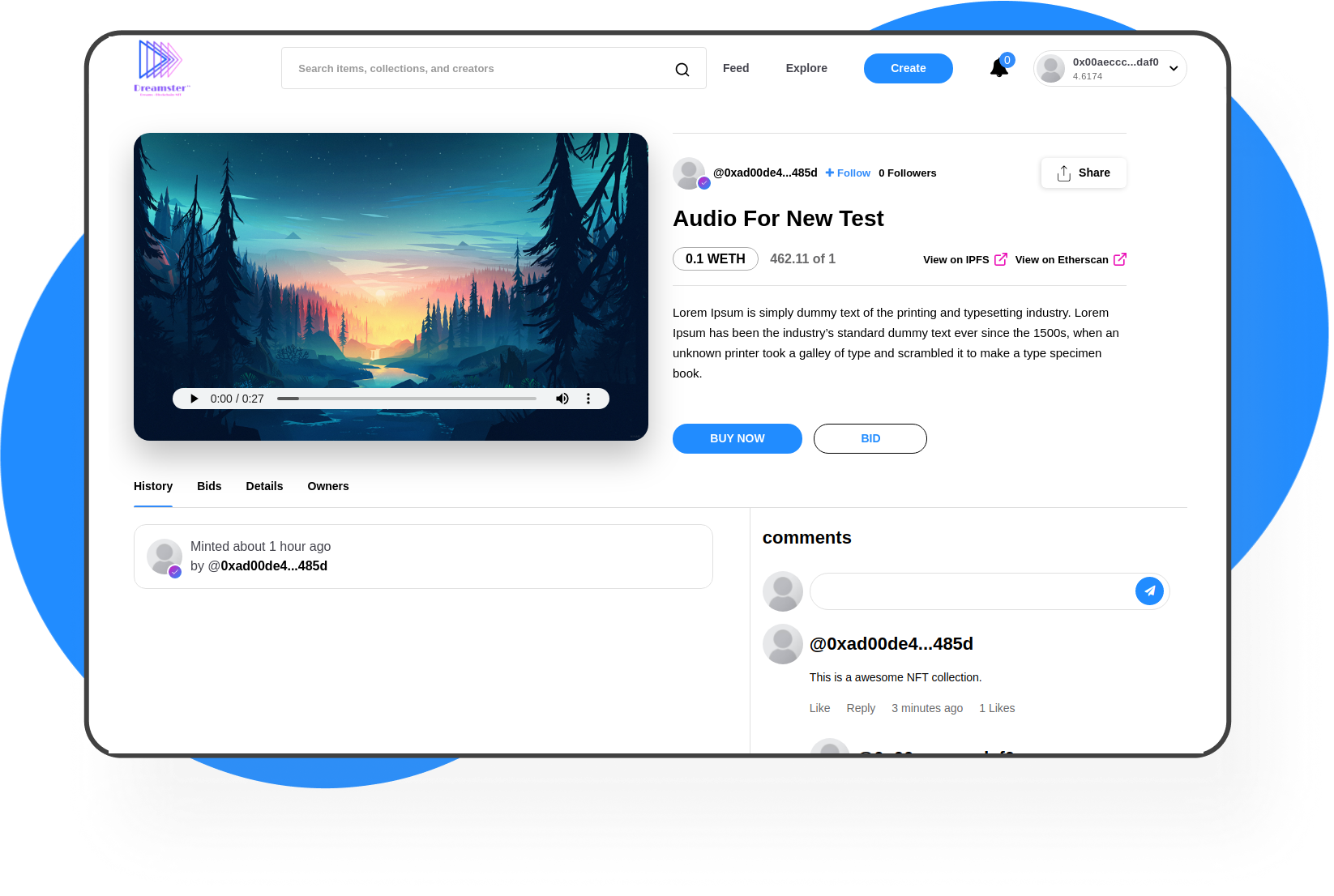 Stay Informed Dreamster
Follow us on our official channels to be notified of new news and events.